Taking top performers
To their highest and best use
Top performers are often underutilized, under appreciated and under paid. It's not personal. It's structural. We at Zenith live up to our name. We see the industry from a higher perspective and can introduce you to the companies who need you the most, and will therefore treat you the best.
We partner with you to identify your highest and best use and then co-create a comprehensive strategy to advance your career.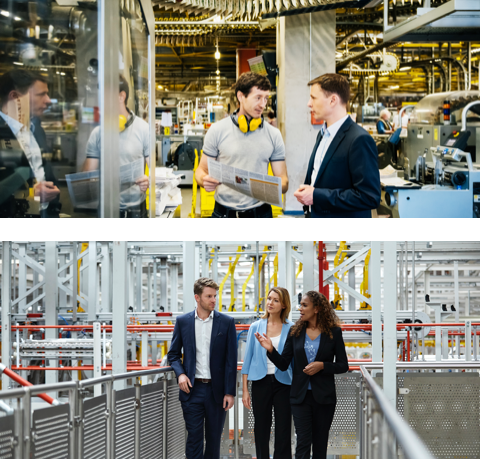 Enhance your own story.
Be an agent of change
Top performers trust us to be their eyes and ears in the marketplace. It's the reason they hear about the most exciting opportunities first. If you're the star who solves the toughest problems, who keeps your company on the cutting edge, then partner with us to protect and advance your career.
Chris was involved throughout the entire interview process and made me feel he was personally concerned. It was a nice human touch that most recruiters are lacking. Although Chris did not partner me up with his opportunity, I would highly recommend any job candidate to utilize Chris' placement services. I wish all recruiters put the effort and concern into my job search. 
C.R.
Senior Account Manager
"My experience with Zenith Search Partners and Chris Yee was extraordinary.  From the first moment of contact to the final employment offer, Chris has been knowledgeable, attentive, thoughtful and proactive. The level of service and relationship was so exemplary that I was left with sense of being the only special candidate!  Attention and awareness, at this level, are almost nonexistent in today's business world. 
I am grateful Chris found me and linked me with an organization that I am thrilled to be a part of.  Thank you Zenith Search Partners and Chris Yee for introducing me to world full of new possibilities!" 
A.T.
Senior Scientist
I would highly recommend Chris Yee and Zenith Search Partners to job seekers looking to advance their career with future employers. I have complete confidence in Chris's abilities to convey my skills and experience with perspective employers. Chris showed diligence, exceptional professionalism, and persistence placing me with my current employer. Chris is one of those rare individuals that will go the extra mile for you to ensure you are placed where you belong.
S.B.
Technical Manager
My experience with Zenith Search Partners and Chris Yee was outstanding! Chris was extremely knowledgeable and was critical in helping me navigate the interview process. He was very attentive and really listened to my story and helped me maximize my potential as a candidate. His level of professionalism and attention to detail was greater than any recruiter I have worked with.
I am grateful Chris contacted me and introduced me to this great opportunity. Thank you Chris Yee and Zenith Search Partners!
L.L.
Account Manager
My placement experience with Zenith Search Partners was the best in my career over the past 15 plus years. From call one to the many follow up calls, they knew exactly what their client was looking for and did a great job at explaining exactly what they needed and my decision to move through the interview process was like working with the best sports agent in the world. Acting as an agent I believe is what sets this company and people part from others in the industry. The communication and openness from day one was truly awesome. The updates through a hiring process that can be taxing at times made it feel like it lasted just a few short days instead of over a month. Thank you so much for introducing me to a new world and opportunity that will no doubt change my life and achieve my dreams!
B.H.
Account Manager